| | |
| --- | --- |
| | |
| | |
Each year on Memorial Day our Post members participate in their most important
ceremony of the year. It is the Remembrance Ceremony where each military
Clifton Athenia resident who made the supreme sacrifice is individually honored
and acknowledged. The Remembrance ceremony has been performed for
every year the Athenia Veterans Post has been in existence, over 60 years of
annual remembrance.

The list has grown since 1947. At that time, Athenia veterans from World War II
who lost their lives in battle were acknowledged by the Post. Since then, Korea
and Viet Nam became major military conflicts. Again Clifton residents were called
to serve. Again, Clifton Athenia residents made the supreme sacrifice in those
conflicts. Their names were added to the original list and now all of these great
military individuals are recognized in the annual ceremony.

The Ceremony has gained popularity with the local community. It has provided
the insight necessary to educate the young who are unaware of what freedom
actually did cost. Local politicians, clergy, and veteran representatives realize
the importance of this event. They "make it their business" to attend and
participate in this annual affair. Both Congressman Bill Pascrell and the
mayor of Clifton, James Anzaldi, have participated in past Post ceremonies.

The displayed photos are a representative collection of past Memorial Day observances: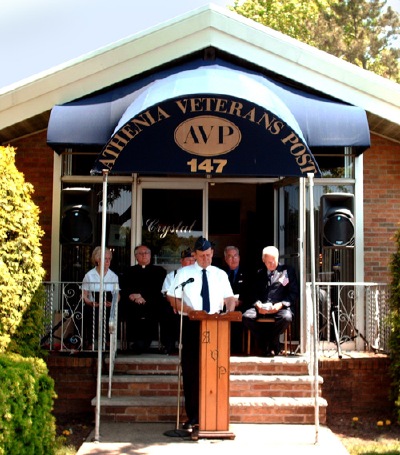 Retired Air Force Major
and Post member
Michael J. Rembish
as Master of Ceremonies
of the event.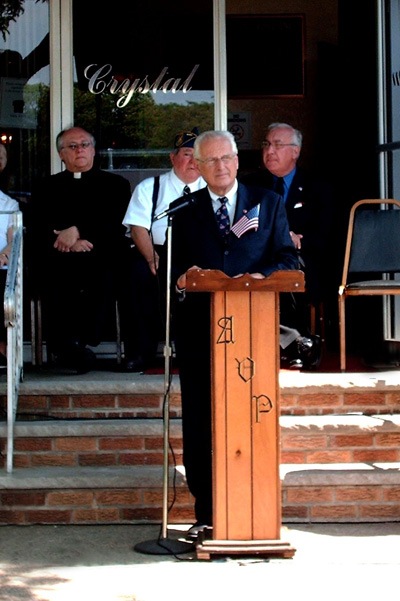 Congressman Bill Pascrell
providing an inspiring
Memorial Day speech.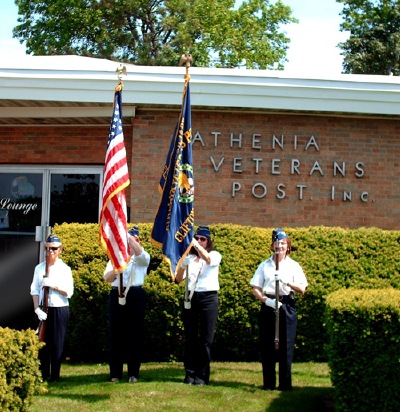 Members of the
Athenia Veterans Post
Ladies Auxiliary
Color Guard.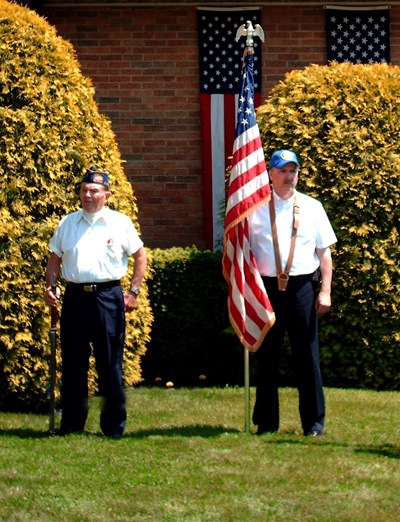 Athenia Veteran Post
Color Guard members
as rifleman and
ceremonial flag bearer.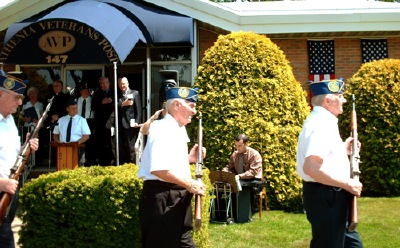 Athenia Veteran Post
members of the
Rifle Team.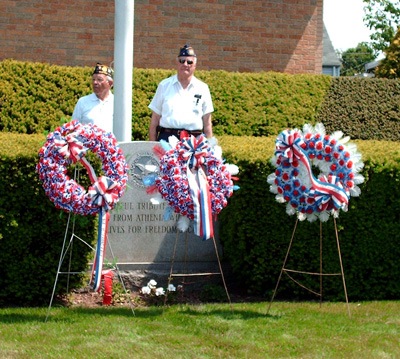 The placed wreaths
honoring the
fallen soldiers
of World War II,
Korea and Viet Nam
at the memorial stone.