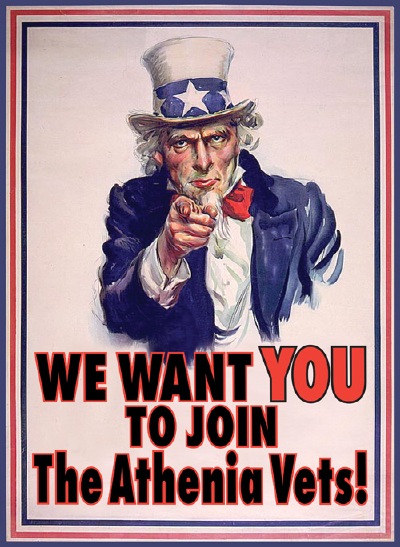 Now all New Jersey veterans
are eligible to join the
Athenia Veterans Post
as a member. Previously a
veteran had to live in Clifton
at some time to be eligible.



Membership Dues are only $15.00* per year
and are collected at the beginning of each year.
The application to become a member
can be found on the next page "Application"
Please print out the form and fill out
following the instructions. Also include a
copy of your discharge ( DD214 ).

You can either mail or bring the form
to the Athenia Veterans Post.

*$5.00 Initiation Fee and $15.00 Dues
(for a one time total of $20.00).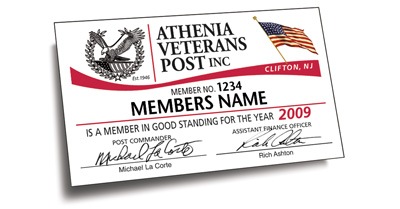 If your not a veteran and would like to Join either
the Athenia Veterans Post Ladies Auxiliary or
the Friends of Athenia Veterans Support Group,
see their pages on this site or check with the Post
for further details.